SiteWatch: The security system that's always on-site, even when you aren't
Get peace of mind with SiteWatch: Security that's so much more than a surveillance system.
Here at SitePro, we know how important your employees and facilities are to you. That's why our camera surveillance product, SiteWatch, goes above and beyond to make sure you can have peace of mind knowing your assets are safe and protected.
SiteWatch's cameras are fully integrated with our automation tools so you can have complete visibility. And they're versatile: you can view footage in real-time, use a time-lapse feature to see all activity that's happened, and review footage from weeks or months ago. The cherry on top? You can see everything that's going on at your site right from your laptop or mobile phone.
With those capabilities come some pretty awesome proven perks:
Protect your team, facility and assets:
Since you can view all of your cameras remotely, you can access footage at any time to instantly monitor who is on site. SiteWatch's real-time remote visibility allows you to check that safety practices and operational standards are being followed. It's also important to make sure that the wrong people don't stumble upon your site and accidentally harm themselves.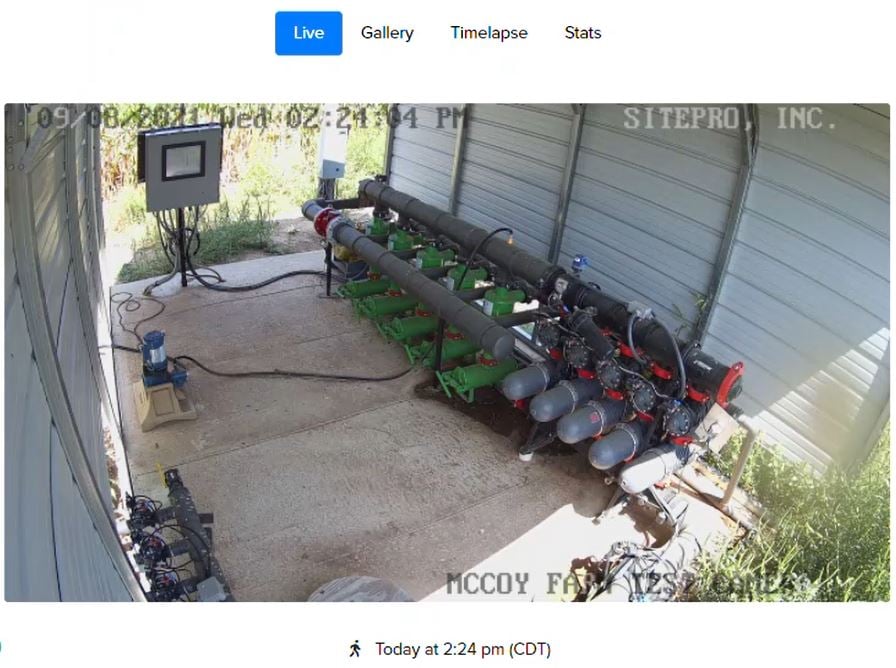 Our SitePro software system already sends you an alert when it looks like something might be wrong at your facility. SiteWatch synchronizes alerts with camera footage so you can see what's going on as it happens or view at a later time. And the best part? It's all on one platform. No more jumping from SCADA system alerts to security footage monitors to determine what happened. Less time searching for the problem = more time fixing it.
With cameras on your site, you can decrease threats to your team, equipment, and facilities. Along with preventing malicious activity, SiteWatch is perfect for preventing and revealing ticket fraud. You're quickly able to click on a ticket and view the camera footage to determine if the information on the ticket is true.
Connect all your sites on one platform
As mentioned before, SiteWatch gives you the ability to view all of your camera footage in one place. View your entire network of site surveillance in one spot and have access to multiple cameras at the same time. It's true: you can't be in multiple places at one time. But you can have eyes all of those places at the same time.
Reduce mileage and labor costs
SiteWatch helps you keep your people safe and reduce liability by limiting travel. Rather than physically checking in on your site, you can manage your assets as needed from any device and from anywhere. Just pull up those cameras to see what's going on. Plus, the reduced travel across sites prevents wear and tear on your vehicles. Double perk.
Take back your nights and weekends
Last, but certainly not least, SiteWatch gives you the confidence to enjoy your time "out of the office." You can leave your site knowing you're covered. And even if you're tempted to see what's going on, you can quickly check all of your facilities remotely. Utilize SiteWatch's real-time data monitoring with visual observation for operational awareness.
With SiteWatch, you can always be on-site. Even when you're not there. Click the button below to contact us today and learn more!