Culture
Employee Spotlight: Jimmy Wolfshohl
SitePro's November Employee Spotlight features Shop Foreman, Jimmy Wolfshohl!
SitePro has some pretty amazing employees, which is why we've decided to feature a talented individual every month in our new SitePro Studios: Employee Spotlight series. This monthly series will aim to highlight an employee who has gone above and beyond for the company and our customers. Without further ado, let's introduce November's Employee Spotlight: Jimmy Wolfshohl.
Jimmy joined the SitePro team as an intern in 2015 while he was getting his degree at Texas Tech. He now works full-time with SitePro as the company's Shop Foreman.
Jimmy's a big fan of the outdoors and enjoys hiking, skiing and hunting. He also recently got married!
As the shop foreman, Jimmy's primary role is building SitePro's reliable, on-site computer panels. It also includes testing the panels to make sure they are ready to go and working properly for the customers.
"My favorite part is going in there and doing quality control. Making sure it looks good and works good for our customers...we want to eliminate any sort of second guessing," he said.
One thing SitePro Co-CEO David Bateman emphasized was how organized Jimmy keeps SitePro's shop.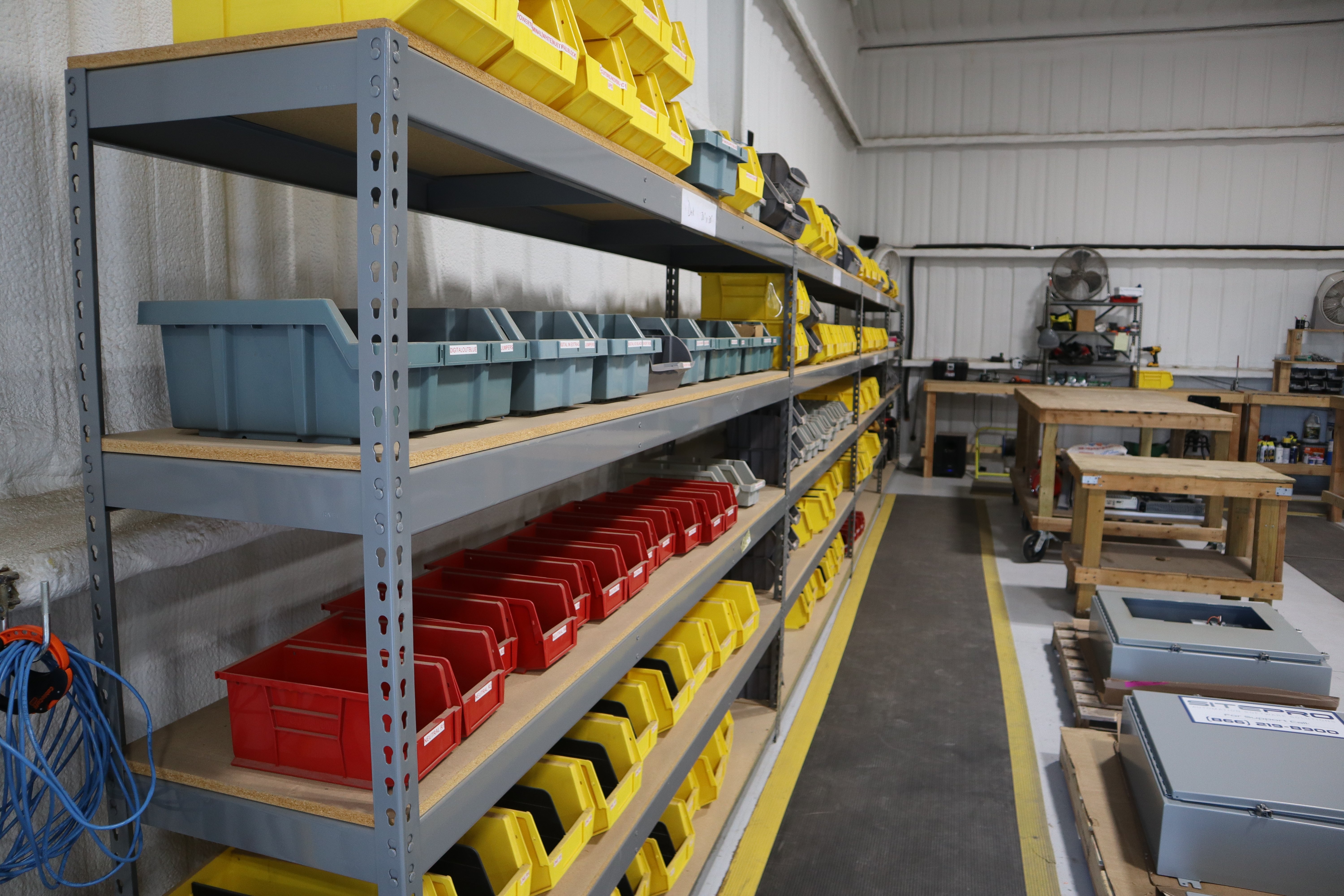 "Everybody that walks back here is like 'Wow! What a clean shop," Bateman said.
Jimmy said accessibility and organization is very important when it comes to managing the inventory in the shop.
Along with keeping the shop organized and making sure the panels are well-built, Jimmy has also gone above and beyond making sure customers have all of the parts they need. He brought up a case where he had to step in and not only build and test the panel, but deliver it and other equipment to the customer on-site.
"Once I was there, I ended up staying to help electricians get stuff installed...just kind of lent a hand because that's what was needed. Team work really helps everything flow here," he said.
Thank you, Jimmy, for your hard work and dedication to our customers!