Oil and Gas
Ticket Management Systems: How Paper Tickets Are Costing You Money
Paper processes can lead to data errors, higher costs, and management issues. Electronic field ticketing helps companies achieve better operational efficiency.
Understanding complex information has always been a part of the oil and gas industry. The vast amount of data the work generates warrants industry-wide standardization. Transferring data from one system to another, reconciling data by hand and trying to interpret data by eyeballing an Excel spreadsheet will continue to produce error-prone results. These errors may lead to poor decision making. By moving to an industry standard format, we can reduce errors and eliminate inefficiencies throughout our operations.
Data Migration and Communications
The rise of digital technology has made it easier for oilfield operators to address data management issues. As various basins ramp up production and the amount of oil and produced water that needs processing increases, it is becoming clear that inefficiencies persist throughout the upstream and midstream sectors.
One major problem we face as an industry is how vendors, service companies and operators continue to use proprietary systems with different data formats and definitions. This lack of standardization creates challenges when transferring, converting, and processing information. To compound the issue, a large part of the oil and gas industry also still runs on paper. While paper trails come with several benefits, they cannot keep up with the volume of information and demand throughout the industry.
An example of an outdated paper-based approach is the in-field ticketing process. Oilfield companies use tickets to keep track of everyday operations and product transfers. They play a crucial role in the supply chain because they document transactions and help vendors and other companies stay on track of delivered products and services.
Relying solely on a paper-based ticketing process, however, often causes operators, administrators and auditors to encounter issues like missing, inaccurate or illegible information. New technology has the ability to resolve these costly and time-consuming mistakes while enabling oilfield companies to improve operations, reduce costs and make data management easier.
By transitioning to electronic field ticketing, oilfield companies and facility operators can reap the following benefits:
Increased accuracy in invoicing
Higher cash flow and revenue
Reduced labor costs
Business process improvement
Better contract compliance
Electronic field tickets free operators from the burden of completing, organizing and reconciling paperwork. By integrating e-ticketing platforms into existing systems, they can transfer data smoothly and resolve problems in real time.
I. The Drawbacks of Paper-Based Field Tickets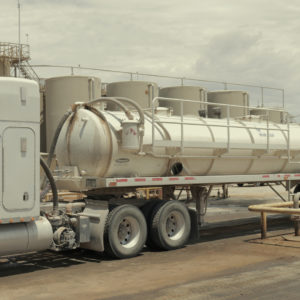 Paper billing and record keeping is the traditional approach to running a business in the oilpatch. The process dates back to 1859 when Edwin "Colonel" Drake and William "Billy" A. Smith realized they had a problem. After drilling a well in Titusville, Pennsylvania, they discovered it kept filling up with water. Eventually, a local foundry helped them address the issue by providing tubular steel that they could use to prevent water from flooding the well.
The foundry insisted that the pair immediately pay for the steel, which would later on be known as the first casing string issued at a well site. The receipt for the work would be the first field ticket in the industry.
During the early years of oil and gas exploration and production (E&P), field operators relied on paper-based tickets to document data. These field tickets confirm the delivery of goods and services and provide an estimate of costs so companies can track their daily expenses.
At present, a majority of oilfield companies, including some of the major operators, continue to follow the same pencil-and-paper process in some part of their business.
Over the years, service companies have recognized the drawbacks of using paper-based tickets. After all, they come with the risk of incomplete information, illegible handwriting, incorrect bill amounts, and data entry errors. The traditional process makes it more challenging for operators and service companies to stay organized and find the documents they need.
Invoice Disputes and Decreased Days Sales Outsourcing
Paper-based field tickets lead to a higher number of days sales outstanding (DSO). DSO — or the average number of days required to collects payments after invoicing — helps operators ensure a streamlined and efficient job-to-invoice process. Manual systems and paperwork result in a high DSO because of slow and unnecessary clerical processes involved in paperwork. The manual handling of documents is time-consuming and error-ridden.
Often, companies with high DSO use slow, outdated, paper-based field ticketing systems. The oil and gas industry is more susceptible to higher DSO because of its tedious documentation processes, complex cost cycles, and regulatory requirements that must be met before a field ticket can be approved and finalized.
Other factors like illegible handwriting and incorrect bill rates contribute to invoice disputes as well. The manual typing and re-typing of data could result in high administrative costs. Manual data reports also prevent the spread of accurate, real-time information, making it difficult for managers to make accurate decisions about their business.
Service companies and oilfield equipment manufacturers face a similar burden because they need to manage and budget expenses. Without real-time visibility into supplier spending habits and a repository for critical information, it becomes harder to document data, reduce DSO, and increase cash flow.
Lengthy Processing and High Operational Costs
Field tickets function as a receipt when companies make on-site visits to carry out services such as delivering produced water at a saltwater disposal (SWD) facility. When performing the job, a provider issues a field ticket that describes the service or product volume, which warrants the authorization of a field supervisor at the facility.
Research shows, however, that a lengthy, handwritten process is prone to errors and fraud. In fact, it could take 22 days or more to process a field ticket into an invoice. The estimated period could extend further, depending on the problems in other parts of the ticketing process.
The extended processing of a paper ticket could also lead to higher operational and labor costs. With upstream and midstream companies processing hundreds or thousands of tickets every month, errors and reconciliation unnecessarily increase operational costs and delay payment.
Different products have different prices associated with their disposal, storage and processing. So accessing data from service providers and generating an invoice quickly leads to more successful resource allocation planning. If you step back and see the waste inherent in paper tickets, it is clear that even the smallest operation would benefit from getting away from them.
Paper-Based Field Ticketing Affects Different Buyers
Processing paper documents fails to add value or produce profits the way other methods can. Paper-based methods reduce the ability of a company to plan for the future since it often results in delayed and inaccurate information.
Additionally, paper tickets are also expensive to route from one person to another. In turn, this affects buyers on different levels, including field operators, accounts payable departments, and upper management.
Field operators are responsible for verifying and signing off on service work. They ensure that the job or product type and volume match the ticket information and codes for invoicing. Tickets with illegible or inaccurate information could cause delays in the reconciliation process.
Accounts payable department verifies whether the submitted invoices are accurate. After the review process, they examine the invoices and correct ticket errors. They are also responsible for reconciling inaccurate information prior to filing.
Operations management makes decisions about how to keep operations running efficiently as well as planning future jobs. The decision-making process could suffer, however, when the information is too thin. Without sufficient, accurate data, planning turns to guesswork.
Suppliers suffer with slow paper processes because of high DSOs. Service charges that fail to match existing contracts or previously stated agreements typically cause delays. Another setback includes the process of chasing down approvers for the proper coding and sign-off.
In a nutshell, paper-based processes end up using too many resources that oilfield companies that could instead use to take on higher-value work with greater returns for the business. The lag time in document processing and data exchange forces companies to work on past mistakes instead of planning for the future and staying competitive in the market.
II. The Benefits of Shifting to Electronic Ticketing
Oilfield companies are evolving with the rise of technology. They are using advancements to increase productivity and reduce costs. Using electronic ticketing solutions accelerates the review and invoicing process because it utilizes cloud technology and makes data validation easier.
Digital ticketing solutions move everything online to speed up field ticketing operations. They also allow for real-time oversight. Operation managers have the freedom to create job tickets and send them to crew members in real time.
Digital Field Tickets Reduce Costs and Improve Overall Operations
Digital field tickets are electronic versions of the paper-based field ticket. They contain operational data that suppliers send to operators so they can authorize job completion or product delivery. Service companies require acknowledgment through an electronic signature from authorized personnel following the completion of services or the distribution of materials. This way, digital field tickets ensure the payment between the operators and the service companies.
Adopting digital, e-ticketing solutions will provide tremendous opportunities for process improvement and promote closer cooperation between operators and suppliers. Some of the benefits include:
Enhancing efficiency in remote locations – Workers often operate in remote areas that do not have a stable internet connection. This could pose a challenge because field crews need to stay connected continuously, even on-site. E-ticketing solutions are available both online and offline, allowing members to perform their tasks, alter tickets, record relevant site data and attach documents or photos. After the field workers return to an area with a reliable Internet connection, they need to synchronize their tablet or PC and make the information available to invoice.
Streamlining the job-to-invoice process – Operations and accounting staff in the office and in the field can use e-ticketing to produce a more efficient, streamlined and valuable job-to-invoice process. This results in a single, consolidated platform that stores product rates, equipment, materials, price books, job-related documents and more. A single platform makes it easier for operators to reduce mistakes in invoicing and job quotes. This way, they can avoid dispatching duplicate jobs and unavailable equipment.
Reduced day sales outstanding – The slow, clerical process of paper-based, Excel,and other manual systems results in a high DSO. Moreover, it increases the chances of error and consumes valuable time. E-ticketing makes existing processes more efficient because it speeds up field data collection and customer invoicing. It also ensures that approvers receive accurate field service information. With a more streamlined approach to field operations and accounting, oil and gas companies can reduce DSO and get paid more quickly.
Quicker and easier invoice approvals – Field approvers often end up spending too much time on administrative tasks like searching for correct codes or reconciling inaccurate information. Automated coding and validation can, however, shorten field ticket approval times to days or hours. Users can, for instance, use e-ticketing platforms to identify exceptions like duplicate tickets and mismatched codes. This makes it possible to automatically approve or dispute invoices based on ticket information.
Customizable alerts that keep users in the know – E-ticketing platforms, like

SitePro's TMS

, feature alert systems that allow users to create their text or email alert notifications. Users can customize these alerts depending on time, user and purpose. This way, they can filter notifications according to the crew, client, office and business segments and inform them of new developments at a moment's notice. Using the alert system can improve customer service, slash fuel costs and enhance communication among team members.
A central intelligence accounts payable department – Digitizing tasks and automating processes help companies boost productivity and streamline tactical functions. The various departments in your company will benefit from having access to accurate information from a single source anytime and anywhere. Oilfield companies can use the central hub of intelligence to achieve better supplier collaboration and understand supply chain relationships better. Dynamic e-ticketing systems will also fully integrate with your existing accounting software, making the use of the new electronic ticketing system completely seamless.
Achieving a seamless integration to electronic field ticket and e-invoice automation involves the following:
First, field users fill out the tickets. These tickets could end up with the consumer for approval before conversion into invoices. Second, the invoices are sent to enterprise resource planning (ERP) — the integrated management of core business processes through software and technology — and customers along with its supporting documents.
The software appliance makes it possible to automate the exchange of business documents between companies and their network of suppliers. It can, furthermore, support different data formats, protocols and business document types. By automating the exchange of business documents with suppliers, oilfield companies can reduce operating costs, manage spending more wisely and expand their supply base.
In field ticketing conversion also enables quicker B2B transactions with trading partners and back-office integrations.
Embracing Enterprise-Wide Digitalization in the Oil & Gas Industry
The time to invest in the digital oilfield is now. The rise in technology has pushed oilfield operators to new frontiers. In fact, they can now access deeper waters, unconventional plays and remote reservoirs. These innovative approaches, as well as the growing demand for oil, are encouraging E&P companies to focus on operational efficiencies and capital to reduce costs.
Adjusting to the new systems, though, requires transformational shifts. Significant changes in workflows, business models and talent and technology are necessary to respond to market signals and maximize efficiencies. By embracing digital solutions, oil and gas companies can create more opportunities, connect contrasting operations and deliver real value for their investments.
The challenges to embracing digitalization, however, still abound.
How can oil and gas companies manage the influx of new digital applications when they also need to keep costs low? Experts believe they can start by deploying digital solutions in areas that would lead to a short-term impact on cost curves and deliver immediate results.
The Impact of Technology on the E&P Industry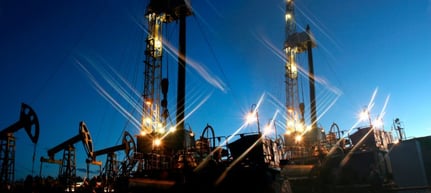 The oil and gas sector is going through a rapid digital transformation. Unlike other industries, however, it is slow to adopt technological innovations. The industry's once-plentiful capital has undergone a considerable decline, and it is also stuck in its old way of doing things.
But the E&P industry and computer technology have a history. In fact, there have been significant changes through the years due to the business imperative to use computers in processing information.
Since the '90s, smaller handheld devices became the new tool in field operations. In fact, mobile is the preferred platform for accessing E&P data and taking advantage of cloud computing and networks.
Current Digital Innovations Shaping the Oil and Gas Industry
The oil and gas sector provides entrepreneurs with various opportunities. Oilfield services adopting the right technology can unlock tremendous value and stay financially strong, in spite of the changing global supply and demand trends.
Some innovations transforming the sector include:
Artificial intelligence (AI) – AI has the potential to

change the industry

by automating business efficiencies and simplifying complex operations. Through quantum computing, machine learning and AI, companies can troubleshoot underperforming wells, improve reservoir modeling, conduct preventative maintenance, optimize well design and more. Experts hope that exploring the oceans using AI software will soon be possible.
Cloud computing – Some oil and gas giants are wary of cloud technology because of its security risks. Complex banking and government organizations, however, have embraced the power of the cloud. The technology allows companies to use a network of remote servers on the Internet to store, manage and process data. This way, they can access vast amounts of data

at a reduced cost

.
3D scanning technology – 3D printing in the oil and gas industry means producing quick and cost-effective representations of assets for preventive maintenance and execution. Oil and gas companies will have the power to measure and reverse-engineer oil and gas tools in different shapes and sizes. Scanned data help by confirming if replacement parts fit existing equipment. Furthermore, the technology can help improve product design and the reproduction of tool components.
The Internet of Things – The oil and gas industry is one of the earliest adopters of the Internet of Things (IoT). Companies use IoT technology to

manage their remote facilities

and tank sites better. This way, they respond quickly when safety issues arise.
Advanced robotics – Deploying robotics in oilfields is a great way to boost productivity and keep workers out of harm's way. The introduction of the

world's first snake-like underwater robot

is, for instance, changing the way oilfield service providers conduct offshore operations.
Integrating Digital into Operating Models to Meet Supply and Demand
In previous years, technology related to the oilfield sector has focused on belowground applications, such as finding oil and gas, then getting it out of the ground as quickly as possible. When it comes to using technology that speeds up business operations, however, the industry falls short.
A majority of oil and gas companies run independently — that is, advances in technology and engineering still exist in silos and are not disseminated and embraced by the industry properly. Outdated modes of data entry that involve manually keying numbers into a spreadsheet, for instance, still exist. Innovation in the sector focuses on the well site and the process of exploration, extraction and production.
Business operations still stuck in outdated modes of data entry risk cost and efficiency. Only digital solutions can streamline operations because they deliver real, sustained value to the bottom line.
Digital Transformation Fuels the Global GDP
A study by Cisco, a worldwide leader in IT and networking, reports that technology and intelligence from data can help drive growth and improve operational processes. As global oil production continues to outpace consumer demand, oil and gas companies have to harness new technologies to gain a competitive edge.
The survey touches on the urgency of the oilfield sector to adopt digital processes powered by the Internet of Everything (IoE) — a method that brings together people, processes and data to make connections more relevant and valuable. It identified intelligence from data as a critical area that can help improve operational efficiency and key analytics as the leading driver for faster, better decision-making.
The industry-wide adoption of IoE is so strong, in fact, that it can boost the gross domestic product (GDP) by up to 0.8 percent, or $816 billion, by 2025. Other benefits of embracing digital solutions in the oilfield sector include:
Greater IoE investments – With IoE technology, oil and gas companies will enjoy increased uptime, higher recovery and more efficient refineries.
A boost in production and supply rates – The Cisco study forecasts an increase in supply from IoE improvements.
A higher consumer demand – An increase in the supply for oil will lead to a subsequent rise in consumer demand by 3.7 percent as prices continue to drop.
High production and global economy stimulation – The positive supply shock can trigger other factors like increased economic activity and greater employment rates. The report forecasts a 1.5 percent increase in business spending that will add billions to the global economy.
The robust nature of digital technology makes it easier to handle the oil and gas sector's large data needs. The Internet makes it possible for business owners to manage, gather, store and analyze data. In turn, this results in better decision-making and more streamlined processes throughout the entire organization.
Digital Technology Enables Process Compression
Digital technology helps oil and gas companies compress and standardize disaggregated operational supply chain processes. For instance, an oilfield company supplies services to various stakeholders, including operators, joint venture partners, contractors and more.
Broader networks lead to a higher potential for and scale of operational efficiency. These networks create value within the oil and gas context by allowing faster decision-making, reduced operational costs, and better use of assets.
Today's digital solutions make it possible to achieve "process compression" — the elimination of steps to make processes more economical and cost-effective. In the oil and gas industry, this approach combines three different factors: paperless operations, smart assets and data analytics in a secure environment.
Process compression can help oil and companies drive down operational costs and improve how they respond to market changes. Some areas for improvement include:
Topside production optimization – Optimizing topside production and lowering costs is possible by adjusting the interconnection of equipment and assets between data sources and physical locations. This allows for better, fact-based decision making.
Predictive maintenance and repair – Some decisions about production assets are reactive rather than proactive. Reactive decisions do not base on actual, historical failure data and could lead to maintenance overspending, duplicative inventory and sub-optimal resource allocation. By using tracking devices, oil and gas operators can use tools to manage issues and set preventive maintenance schedules.
Back-office business processes – Paper-based manual transactions are more prone to overpayment or coding errors. Digital sources, on the other hand, can combine mobile, cloud and finance system interfaces for live automation of invoicing in the field. With real-time views of back-office activities and spending, oil and gas operators can improve timeliness and accuracy when billing releasing work capital.
Integrated planning and execution – Members of the supply chain — like asset managers, rig locations and directors — are not always on the same page when it comes to production status and plans. This could result in a failure to communicate and integrate changes consistently. Digital toolsets like process collaboration and analytics, however, can encourage better cross-functional understanding and more collaborative decision-making.
Logistics and warehousing – Tracking equipment and fleet resources is essential to production maximization. Without the proper logistics and warehousing processes, there is a higher chance of an oilfield experiencing issues like route delays and improper asset loading.
Supply chain and field ticketing – Through fully integrated information system analysis and design, process automation and cutting-edge analytics, oil and gas operators can make better decisions based on real-time data. With a digital supply chain, companies can increase financial predictability and reduce information transfer errors.
Technology is transforming the oil and gas industry by creating efficiencies where needed. From artificial intelligence to robotics, organizations across verticals understand that they need to revamp their operations to stay relevant among consumers.
Implementing Electronic Field Tickets Successfully
The successful implementation of e-tickets comes with several process challenges. One of these includes supplier price issues and complex services. Sometimes, suppliers fail to indicate the current price sheet at least two weeks before. On top of that, operators neglect to approve price sheet workflow within two weeks.
Some best practices that can help mitigate supplier pricing issues include better internal communication between teams within the first two weeks of contract signing. This entails allotting a specific period between operators and suppliers for pricing validation.
Not all the problems, however, involve the e-ticket field process. Sometimes, the main problem could be the actual implementation of the system itself, which could result in issues with the ease of setup and use.
Businesses can face a long and tedious process of transferring information from one platform to another. Additionally, new users need to adjust to the learning curve and go through training to learn how to use the new system properly.
By following the steps below, oilfield operators can migrate from manual field ticketing to an electronic ticketing platform easily:
Acknowledge the problem – Data from FileScan Solutions, a scanning services provider, shows that companies misfile 20 percent of their paper records, lose 7.5 percent of them or spend an average of 30 minutes searching for a single paper record. The time spent on processing, searching and storing field tickets can result in high, operational costs. Companies can address the problem by replacing paper-based tickets with electronic ones.
Find a system that works – The first step to setting up an automated field ticket is finding the best system that works. This involves translating current processes to fit the existing system. Beginners can start by creating a digital ticket that replicates their manual one through Word or Excel. Companies looking for a more efficient way to implement automated field ticketing can use a web or mobile application dedicated to field ticketing.
Personalize the e-ticketing experience – Every oil and gas company has its unique processes. After deciding on what system to use, the next step is to customize the process to fit a brand's identity. Adding service categories and naming them after current terms or language is one way to personalize the e-ticketing experience.
Introduce the system to the team – After adopting a system and customizing automated field tickets to meet business processes, it's just a matter of getting the whole team on the same page. This includes having accurate documents, assigning tasks, scheduling training sessions and more.
Helping Users Control their Supply Chain in Real Time
SitePro offers a digital, field operations management solution that allows oil and gas companies like yours to control the supply chain in real time. Our e-ticketing solutions take the hassle out of paper-based processes for service companies and E&Ps.
You can use our software through local access control at a facility or via our cloud-based app. Our access control version of the software is accessible through a password protected touchscreen that captures haul ticketing information and simplifies the manual data gathering process.
Let us guide you in switching to an automated electronic field ticket system so you can generate higher profits for your business.
Contact us today to schedule a free demo.